Many of us at Pursuit Of Dopeness made the trip down to Austin, TX to take in the music portion of one of the year's (2013) most important festivals. While we were more than eager to be down in ATX and see some of the artists that had already been announced, we really had no idea how it all went down nor did we really know what to expect.
In retrospect, we really enjoyed our experience down in SXSW but we certainly went through some growing pains. See the 7 things we learned about SXSW after the jump.
7. Be Open to Experience New Music
While you will always have those artists that made you want to go down to Austin in the first place, we went down there with a completely open mind and willingness to see artists/bands that were a bit out of our radar because that's part of the full experience of SXSW. That first night, at Club Vegas, we saw a bit of everything. Have you ever heard of New Orleans "Bounce Music" before? It's basically a bunch of nonsense with some rhythm added. There's nothing fancy there, but it sure as hell is catchy and induces booty shaking, so that was dope. After that, we went into the bar that had a little stage where we saw some raw Punk played by a live group whose name we didn't catch but they sure were excellent. Think house party-like with a live band that actually played well. We ended the night with a Blues-y Rock group called Little Child, which ended their set by covering Bob Dylan's "Rainy Day Women #12 & 35," having most of the crowd sing along to the chorus as if they were the biggest band down in Austin. For the rest of our time there, we would walk down 6th street and if there was something that sounded good, be it Hip Hop, 80's-styled Rock and even Dubstep, we showed our ID and walked right into the bar and checked out the show. If you're not open to hearing new sounds, you'd never know that you're missing out on some good music out there.
6. Follow @rsvpster… And Turn On Mobile Notifications!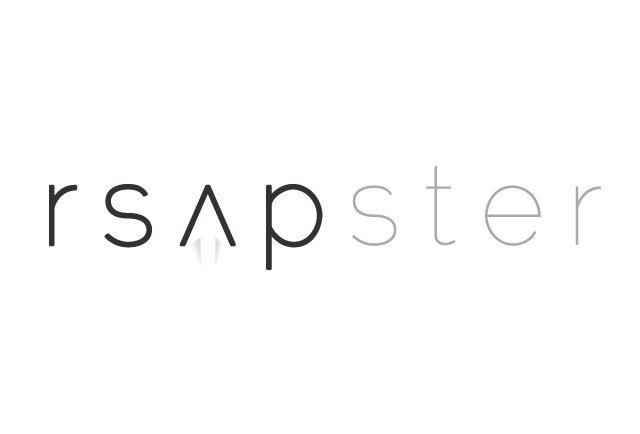 Odds are you didn't do your research on every possible option at SXSW for free parties, free booze/food, and secret shows. We signed up and followed @rsvpster and they became our best guide to festival on everything from short/long lines, secret shows, random wristband giveaways, celebrity sightings and free food! Anything they don't already know about, they'll retweet any news/rumors from artists, fan sightings and everyone in between to keep you as up to date as possible. When you go down to ATX for next year's SXSW, make sure you follow them on Twitter and sign up for their service.
5. Enjoy Your Local Scene Away From Home
This point may be a little biased seeing how we're from Chicago and we're currently in the midst of a generation of excellent artists that make our scene one worthy of envy. With up-and-comers like ShowYouSuck, Chance The Rapper, Kids These Days and the Orwells (among others), anyone taking a look at our scene would seriously make any passionate fans of music want to move to the Windy City. The real point here is that the experience is a bit different and more passionate when you're in some other town and you demonstrate that you came all the way down there to see your hometown favorites perform. The performers feed off that energy too and they end up gaining some new fans in the process.
4. There Will be Lines
While at Lolla people can come and go freely from one stage to another (albeit risking losing a good spot in the field), pretty much giving you the chance at seeing any artist you care to see perform at Grant Park. At SXSW, it's a completely different playing field. Many of the shows are accessible to those without the Fest's official wristbands/badges, but with that comes long waits in lines for pretty much everything. During the week, you'll have a better chance at catching buzzworthy artists performing an early show (like we did for Kendrick Lamar's 4pm gig). Friday and Saturday? If you don't have a badge/wristband, you'll have to commit to the one show you just can't miss and line up early. Sure, you won't get to see other artist's early shows throughout those days but you'll have a better chance of catching that one unbelievable show that'll make it all worth it (*we barely didn't make the cut for the Smashing Pumpkins for lining up late, so we've learned our lesson).
3. Bring a Charger
We're bloggers and it'd be ridiculous if we didn't have 0ur chargers with us at all times. But for any person at events like this, it's always better to have your charger on you at all times because your phone/camera will run out of juice by the time the big artists go on stage and you've been out all day. Regardless of whether you're big-time into posting like us, a typical person out at SXSW will be dealing with "# 4" on this list and because we're (in general) almost completely incapable of looking at our phones the second we're bored, your phone will drain a percent or 2 at a time. Make sure you know where is your nearest Starbucks, charging center, and of course the convention center. A phone well-charged will help you capture every good moment and, most importantly, you'll still be able to text/call your friends after the show after losing them in the mosh pit.
2. Plan Ahead. Meticulously!
One thing that we had to learn the hard way was that we needed to do a better job at planning our trip to "South By." We had no idea how big this festival was and we were all too used the easiness of traveling through Lollapalooza's layout (all within one big park in the middle of downtown Chicago) that we were completely overwhelmed by how big this festival was. SXSW is held in the city… Like, within the city! Not some walled-off park or some field in a nearby town, this is 6th Street in Austin, meaning venues/clubs/bars with limited space. Right in the middle of everything! What we advise you to do is decide early who you can't fathom going without seeing during this trip and RSVP/line up as soon as you can to make sure you make it in. A lot of the artists are there for the week so pick the most convenient date and time to check them out so that you get a better chance to see as many artists as possible.
1. It's Worth It
Whatever you do, just get there. There are tons of bands, artists, DJs playing/performing all sorts of genres of music that you're bound to find something that you will enjoy just a few steps between one bar/stage or the other. The lines can be long and boring, but once you get in the venue and sneak your way to the front you'll understand that the love for the music is worth anything you have to put up with.
Comments
comments